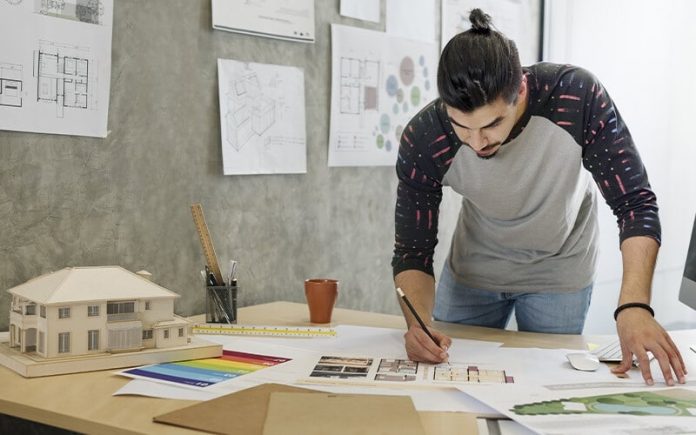 If you are interested in working in the field of interior design, this article will give you a quick overview of what this career entails. You will also learn about the education required and job duties. After reading this, you'll be ready to pursue a career in the field. There are many reasons to consider this career path.
Education required
There are many different educational options when it comes to learning how to become an interior designer. The most traditional way to acquire the interior design skills needed is through an associate's degree. However, you can also choose to obtain a master's degree in interior design if you already have some experience. Regardless of the type of education you seek, you'll want to look for a program that focuses on the technical training you need to be successful.
There are also several certifications you can obtain. Most states require interior designers to be certified. In California, you'll need to take the California Council for Interior Design Certification exam. Additionally, many trade associations offer voluntary certifications. These can be useful if you want to improve the quality of your work and marketability. But even if you don't want to pursue certification, you can still become a successful interior designer by completing an internship.
Many online programs offer internships for students. Internships will help you demonstrate your learning and give you valuable experience under a mentor. An internship can also lead to customer referrals and references. However, there is a lot more to becoming an interior designer than just learning about design. In order to become one, you'll need to take classes in the fields of business and design principles.
Interior designers may be able to draw interiors by hand, but they should also be comfortable using computer-aided design (CAD) programs. CAD software allows interior designers to flesh out their ideas in 2D or 3D. Some CAD programs even allow users to directly edit photos uploaded to the program. Additionally, interior designers should have a strong grasp of workflow software. They may need to use content creation platforms and online payroll applications.
The education required to become an interior designer varies depending on the industry. An associate's degree can provide a basic understanding of construction, design theory, and history. A master's degree is necessary for a more advanced role.
Career outlook
If you're interested in designing spaces, a career in interior design may be a great choice for you. This field involves both art and science, and designers aim to create spaces that are both comfortable and pleasing to the eye. An interior designer's work involves planning and coordinating interior design projects.
According to the U.S. Bureau of Labor Statistics, employment in interior design is expected to grow by four percent during the decade from 2018 to 2028. The highest demand for designers will come from new construction. Job prospects are also expected to be best in high-income areas, where businesses can afford interior designers.
Many people who pursue a career in interior design begin their careers by earning an associate's degree or bachelor's degree in the field. Depending on their skills, they can work their way up to the top positions in the industry. A job in residential interior design may involve advising homeowners on lighting plans. This role requires working with architects, engineers, and seasoned interior designers.
An interior design degree can help you build the fundamental skills required to succeed in the industry. However, if you don't have a portfolio of your work, it's not going to be enough. You need to differentiate yourself from other interior designers by building an impressive portfolio of your work. Therefore, an interior design degree will help you build a strong portfolio.
Job duties
The job duties of an interior designer include a variety of creative tasks and responsibilities. In addition to developing and executing designs, interior designers work closely with clients to bring their visions to life. Interior designers work on both commercial and domestic projects, focusing on visual appeal and convenience. They also coordinate multidisciplinary design teams and mentor other staff designers.
Aside from the design work itself, an interior designer must have good business sense and be skilled at communicating with clients. They also must be good at estimating materials requirements, preparing proposals and presentations for approval and adhering to budgets. In addition, they must be able to listen carefully to their clients and work within their clients' taste and visions.
The demand for good interior designers continues to grow, which has led to fierce competition. Often, selection for interior design positions is based on a portfolio that shows design skills and the ability to work on various projects. Interior designers rarely work for an employer directly; instead, they work for multidisciplinary design consultancies, architecture practices, and private practice. In addition, spatial designers typically work for commercial organisations with in-house design departments.
A bachelor's degree in interior design is typically required to become an interior designer. However, it is not necessary to have a postgraduate degree to enter the industry. However, a postgraduate degree will enhance your chances of advancement. Specialist courses may even help you transition from another field into the interior design profession.