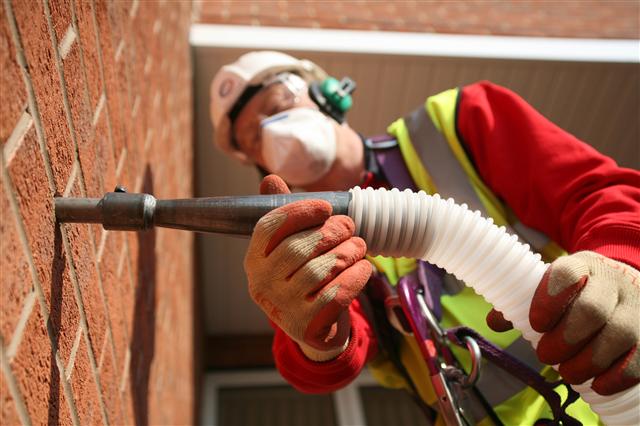 You can make many home improvements to increase the value of your property. Many homeowners will be getting ready to list their properties in March to sell them when demand outweighs supply and prices are higher. You can do some things to improve 'the curb appeal of your property, such as applying a fresh coat of paint to the front door, cutting the lawn, and planting colorful plants in the flower beds. Some of these projects are bigger and more expensive but will increase the value of your home. A good example is installing cavity wall insulation.
Describe The Concept of Cavity Wall Insulation
Cavity wall insulation comes in a variety of forms. Many of these features are built into a house as it is built, while others are added later. There is an insulating material inserted between the outer and inner brick walls Cavity Insulation The insulation in the house effectively prevents damp problems in the house, as it prevents dampness from penetrating from the outside. You can also insulate your home using cavity wall insulation. Much of the heat is lost through the walls and roof in a home without insulation. By installing insulated floors, walls, and roofs, you can significantly reduce your fuel bills.
Most houses were built with two brick walls – one inner and one outer – since the 1920s. An air gap is built between these two walls as it was thought that the layer of air would provide good insulation. The researchers found that better insulation could be achieved by filling the 'cavity' between the two brick walls with insulation foams, mineral wool, hemp fiber, or wood fiber. Insulation prevents cold air from entering the house during the winter and heat during the summer. Cavity wall insulation has been required in all new homes since the 1980s.
What Is Its Importance to Home Buyers?
Energy-efficient homes are in demand, so if you have a well-insulated home, one of the first questions you will likely be asked is whether your home is energy efficient. This will indicate that the house buyer wants cavity wall insulation installed. It is likely that you will receive a lower offer on your property if you cannot prove that the insulation is good.
Due to increased energy efficiency awareness, houses with good cavity wall insulation are attractive to potential home buyers. If the insulation has just been installed and comes with a 25-year warranty, that is even better!
How Easy Is It to Install Insulation?
You can install cavity wall insulation relatively easily if your home does not have it. The engineers need to make sure that the cavity is in good condition without any mortar or other debris. It is also important that the brickwork is in good condition.
The insulation layer is installed by drilling several small holes in regular intervals in the outside brickwork, and the insulation material is pumped through these holes. Once the engineers are satisfied with the thickness and density of the insulation foam, the holes are sealed.If your house was built before 1920, it will have a single wall structure but can still be insulated in several ways.
What Are the Costs Involved?
When you consider having cavity wall insulation removed or installed in your home, you may be surprised at how affordable it is since it will add more to the value of your house than the installation cost.
The Green Homes Grant is also available to landlords and homeowners in England who wish to insulate their cavity walls. In addition to cavity wall insulation, the scheme covers two-thirds of the cost of installing energy efficiency improvements in a home up to $5,000. A registered tradesperson must complete the work, and the scheme runs until 31 March 2022.
If you choose a company to perform this work, you should ensure they are accredited. Member companies of the Cavity Wall Insulation Guarantee Agency (CIGA) and the National Insulation Agency (NIA) offer 25-year warranties on their products and installation work.