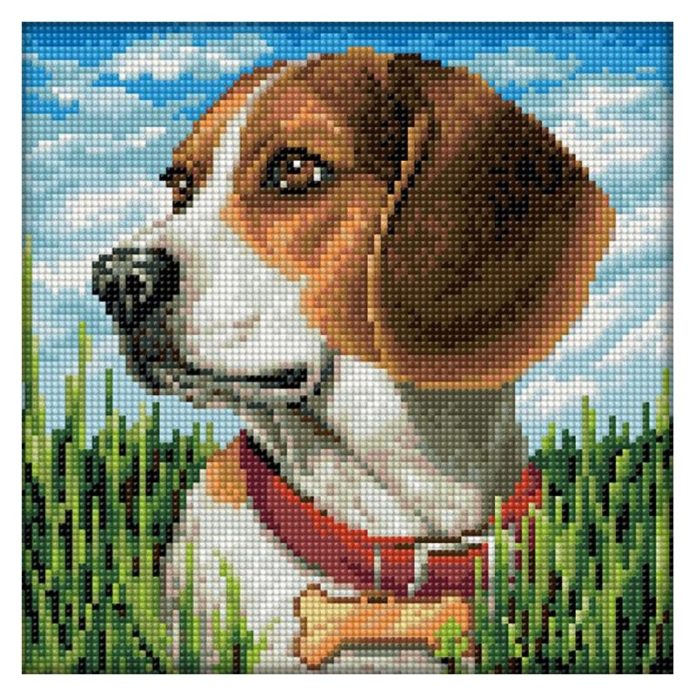 If you're looking for a creative way to relax and have fun, diamond painting is the perfect hobby. It's also affordable and easy to get started with.
It's similar to cross stitch and paint by numbers, but uses little plastic drills instead of thread. It's a great way to create a beautiful artwork that you can display in your home or as a gift for someone special!
It's Easy
Diamond painting is a fun and easy hobby that's perfect for a newbie or an experienced painter. It requires a simple tool and minimal supplies to get started.
Many online and well-stocked art supply stores offer diamond painting kits. These kits typically come with a canvas, applicator tools, wax, and diamonds.
When shopping for a diamond painting kit, look for two specifications: the canvas or picture size and the shape of the diamonds.
The picture size refers to the "working area" of the design, where you'll actually place the diamonds.
Unlike cross-stitch, diamond painting is done by placing tiny, flat-backed rhinestones (called "drills") one-by-one on a sticky canvas. It's a little more complicated than painting by numbers, but it's still pretty simple and fun.
It's a wonderful way to beat boredom and relax at home or in the office. Plus, it's a great gift for friends and family! And, best of all, it's super affordable.
It's Fun
Diamond painting is an addictive craft that can be enjoyed by people of all ages. It is the perfect way to relieve stress, improve your mental health, and build a community of friends around a shared hobby.
Diamond paint is a creative activity that involves picking up tiny 2.5 mm resin diamonds and sticking them onto an adhesive canvas one by one, similar to cross-stitch or paint by numbers. It has been credited to boost creativity, enhance left-brain activity, and improve fine motor skills.
The meditative pick and stick method allows for a rhythm to develop during brain work that experts say relaxes your nervous system. It also enables your brain to focus on a single object without distraction.
It's a relaxing way to unwind after a long day or a busy week, and you can work at your own pace. You can spend as much or as little time on your diamond painting project as you like, so there's no need to feel guilty about wasting precious free time!
It's Affordable
Diamond painting is a fast-growing craft that originated in Asia in 2010 and recently gained traction worldwide. It's similar to cross stitch and paint-by-numbers but involves placing mosaic-style crystal pieces on a pre-printed canvas.
It's an excellent choice for people who are looking for an exciting new way to spend time. Many people describe it as a meditative and stress-relieving activity, while others find it to be a fun craft that requires focus and patience.
Some of the most popular canvases include animals, landscapes, pop culture references, abstract art, and fantasy worlds. Some purveyors even offer customizable canvas options that are perfect for framing!
Whether you're a newcomer to the hobby or an experienced artist, there's a diamond painting kit for everyone. It's a fun and easy way to express yourself while creating unique works of art. And best of all, you can buy diamond painting supplies online at a fraction of the price of a retail arts and crafts store.
It's Social
Diamond painting is a fairly new art form that combines mosaic and paint-by-numbers into a glittering multi-dimensional masterpiece. Using tiny round rhinestones on adhesive, this fun and frugal craft is an excellent way to unwind after a long day at the office.
It's also a great way to make friends. Many people derive energy from being around others, so joining a group of like-minded individuals for a crafty session can be a rewarding experience.
It also helps that you get to do it on a nice piece of canvas! Unlike paint by number kits that require you to stick the diamonds one at a time, this kit allows for multiple layers of sticky goodness. The best part is you can keep going until your fingers and toes are sore! If you're looking for an activity that can be done on the go or with the family, then this is the craft for you. It's a perfect way to burn off some energy while making something you'll be proud to display on your wall.