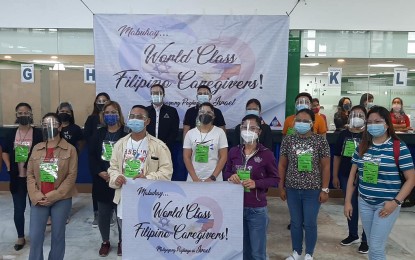 Hiring a Caregivers agency is an excellent way to make sure your loved one is getting the care they need. They will have an extensive pool of caregivers, and they will also be able to provide you with background checks and medical examinations.
Working with a home care agency can save you time and money. And it can ensure that your aging loved one receives the care they need.
Benefits of Working with a Home Care Agency
Home care agencies are a convenient option for families who have an older loved one and need assistance with daily activities. They can help you find the right caregiver for your specific needs and ensure a consistent level of quality care.
Choosing the right caregiver can be difficult and often involves researching various options. Families have the option of hiring independent caregivers directly or working with a home care agency that employs its own caregivers.
Hiring a caregiver through an agency alleviates the client of many of their employer responsibilities, including paying payroll taxes, workers' compensation, unemployment insurance and liability.
Caregivers are also required to pass thorough criminal background checks before being hired by an agency. This ensures peace of mind for families.
Caregivers also benefit from a number of employee benefits that are available through home agencies, including health and dental coverage and child care reimbursement. These benefits can increase loyalty and retention among caregivers.
Licensed and Insured Caregivers
If you are looking for a caregiver to hire, check to see if the individual has been licensed and insured by their state. They should be bonded and have an insurance certificate to prove their coverage.
In New Hampshire, all home care attendants must be licensed individually or work for a licensed agency. If a caregiver tells you they can band together to cover vacation schedules or act as an agency but not be licensed as an agency, you should steer clear.
Caregivers who have been bonded and insured are typically more attractive to clients than non-bonded ones. This means they offer a level of protection and quality service that you and your loved one can trust.
To become a licensed and insured caregiver, you must go through a background check by your state's health and human services department. You may also need to submit a drug test before obtaining a license. In addition, you may need to buy liability insurance.
Peace of Mind
The benefits of working with a home care agency are many and varied, but one of the most important is the peace of mind you'll have from knowing that your loved ones are being well taken care of. In addition to the peace of mind, you'll also benefit from having the help of a highly skilled and professional team of caregivers who can assist with everything from household chores to complex medical procedures.
Having an experienced team of caregivers in your corner can mean the difference between the ability to enjoy your life and having to rely on other family members or a home health aide to do it all for you.
Request a free consultation to find out how a top-rated home healthcare agency can help you and your loved ones enjoy more quality time together. Getting the best home health care in Indianapolis is easier than you might think. Get in touch with CICOA to learn more about the home healthcare services we can provide you and your loved ones.
Cost
When it comes to home care for the elderly, there are several different options families have. They can hire a private, independent caregiver, work with an agency or utilize a registry.
Hiring a private, independent caregiver costs about 20% less than working with an agency. The savings are due to a few factors.
The main one is that the family no longer has to pay for payroll taxes and insurance. This is a big advantage and also a huge savings in time for the family as they no longer have to worry about hiring, training and retaining a caregiver.
Caregivers agencies have a lot of other direct costs that they take on, such as hiring and training, which is why they charge a higher rate than a family would hire their own individual caregiver. In addition, an agency handles all legal and financial compliance and is bonded and insured as a business. This is a huge advantage for the family as it takes away all the stress and anxiety that comes with hiring a caregiver.