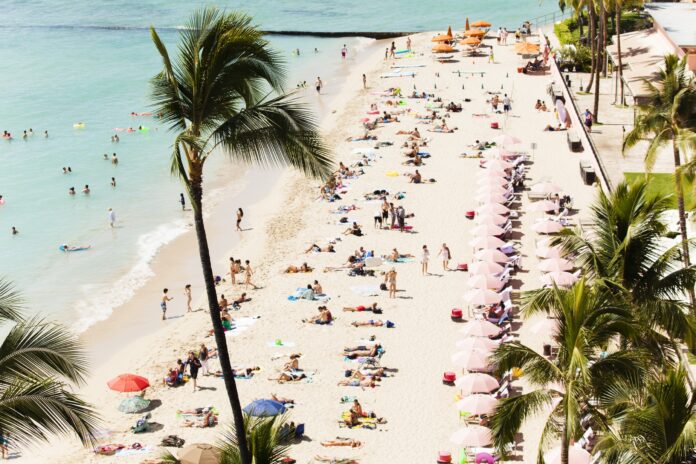 Hawaii and Maui were entirely new to me. Having just celebrated my 12-year 'Mauiversary,' I realize I didn't know much about Maui before I moved here!Before moving to Maui, I lived in Jackson Hole, Wyoming, and if you've been there, you know it's beautiful, but the year-round weather and career opportunities aren't great. Having little knowledge about Maui, I decided to sell my car, pack my stuff, and start a new life on the island.
The story may sound a little strange, but it is not as uncommon as you might think; many Maui residents have similar stories about moving to Maui how they fell in love with the island. Many of my readers contact me every month to discuss moving to Canada, and I appreciate hearing the echoes of my own experience. Life on an island is an experience all its own, but living on one in Hawaii is a whole other experience.
I lived briefly in the Virgin Islands in my early twenties and was familiar with island life in general. Having moved to Maui, I knew I wanted to live the best island life possible! In Maui I knew there were more things to do and more opportunities than in St. Thomas, so that was really enough for me. I hope this detailed guide will provide you with some insight into how to live your best island life. If you choose, I have provided some additional resources you may find useful as well.
How to Have Fun at Maui
Maui might not have the best nightlife, but it doesn't lack fun and adventure. Maui is a majestic tropical island in the middle of the Pacific Ocean, and it provides so much fun to visitors. As soon as you move here, you need to try them all and find your favorites.
Hike the West Maui Mountains Maui is home to some of the most spectacular mountain scenery in the world. This is a perfect time of year to enjoy the weather and the scenery, because it's not too hot or too cold, and you can stay outside for hours without worrying about being hot or cold. The West Maui Mountains contain some of the most beautiful hiking trails in the world, and you can find a trail for any level of fitness. Here are some of the best activities on Maui that will give you a real taste of the island's culture and history.
Get Into Nature's Heart of Maui
Hawaiians love spending time in nature, whether at the beach or up on a 10,000-foot volcano, making the island the ultimate place for nature lovers. Then there are all of the great ocean activities like surfing, scuba diving, sailing, fishing, and snorkeling, which you should definitely try (unless you're a pescatarian who doesn't like fish).
Maui also boasts a lot of other cool ocean sports like kiteboarding, windsurfing, and foiling. It is my recommendation that you try one of these ocean sports, particularly foiling, which has become very popular in recent years. Sporting in the ocean brings together like-minded people who enjoy water activities, and it's a great way to meet new people. The dozens of beautiful beaches are sure to be a hit even if you aren't a fan of water sports.
Your weekend plans will be more likely to involve waterfalls and beaches than bars and coffee shops. We also have plenty of bars and coffee shops, if you prefer!
Ocean Sports Is Not All
Other than ocean sports, Maui also offers a wealth of amazing land adventures, such as hiking to hidden waterfalls as well as secret spots around the island. It's great for remote workers moving here to take a mid-day break to go hiking to break up the workday. Hiking is available all over the island in a variety of climates.
Oahu offers a lot more nightlife than Maui, so you might want to move there. Maui's island has many great bars and restaurants, but few have regular events or are open very late. On Maui, the Triangle area in Kihei or Front Street in Lahaina would be the best places for nightlife, but it can still be hit or miss.