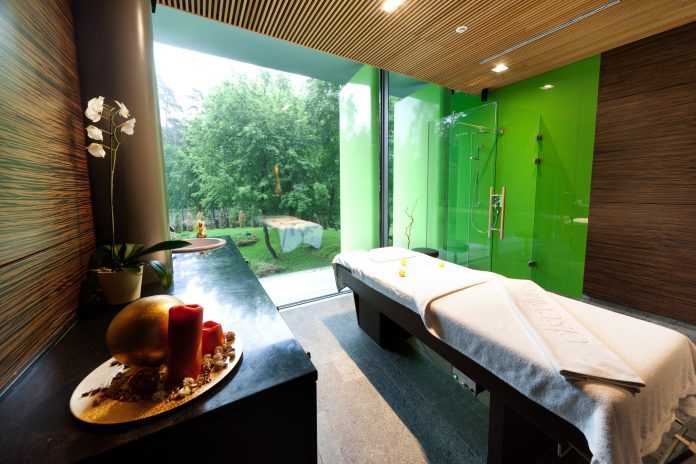 With charming old towns, beautiful landscapes and plenty of sightseeing possibilities, there is so much to discover around lake garda. So whether you want to indulge in a few days of "dolce far niente" or try your hand at water sports, there's something for everyone.
Take a day trip from Verona, Milan or Venice to see the best of lake garda. Or, stay in two towns to experience the area fully.
Malcesine
A town that is both mountainous and a lakeshore, Malcesine offers visitors an attractive blend of natural beauty and curiosity. It is a popular place to visit in all seasons, but especially in summer. It is a destination that attracts those who like to walk around the medieval lanes, shop for fashion or ice cream and take in the breathtaking views of Lake Garda.
The town's main attraction is its castle. Originally a Langobard fortress, it was remodeled in the thirteenth and fourteenth centuries by the Scaligero family, and it has become one of the town's primary tourist attractions. It is home to a museum that displays botanical, paleontological and geological finds.
Visitors to Malcesine can spend their days relaxing on the sand or on a boat, but many choose to climb with the cable car up Monte Baldo. This is an experience that will be remembered for a lifetime, and it provides a panoramic view of the lake and its surrounding mountains.
There are also hiking trails for tourists who want to enjoy the scenery of the mountains, including WWI trenches and scenic vistas. Some of the hikes are very challenging, so it is important to do research beforehand and select a trail that matches your capabilities. A number of the hiking trails are suitable for children as well.
Riva del Garda
The second largest lakefront town around Lake Garda, Riva del Garda has a 'town' feel to it and has an excellent range of things to do. It's easy to explore on foot with plenty of historical landmarks and pretty medieval lanes, dotted with pretty piazzas and pastel palaces. There's also a great choice of restaurants, shops and bars, plus fun events and festivals throughout the year.
The Apponale tower, which dates back to the 13th century, stands out on the skyline, and is guarded by the Angel (anzolim). From the lakefront promenade you can walk uphill towards Lake Tenno and visit Canale di Tenno, a small, enchanting medieval village where time seems to have stopped. The Varone waterfall is another short trip from here, descending into a cave dug by the water itself.
Continuing to the north of Riva, there is Torbole, another lovely village with a cute historic centre. Its pier is popular for a spot of sailing or simply taking in the beautiful views of the mountains across the lake. It's also a great base for exploring the peaks of Monte Brione, which you can hike up to if you are feeling active.
Alternatively, spend the day at Reptiland, a natural science museum dedicated to snakes and other reptiles. You'll see exotic species, like green mamba and tiger python, at this fascinating attraction.
Desenzano del Garda
The charming little Italian lakeside town of Desenzano del Garda is a lovely place to spend a day or two. Its historic centre stretches along the curve of a large bay, shouldered by some of the most popular beaches on Lake Garda. It's linked by bus and ferry to the other lakefront towns, and it's one of only two lakeside towns with a train station. It's also one of the most popular places to stay when visiting Lake Garda, especially for those wanting a longer holiday.
The ruins of a spectacular Roman villa are a top attraction in Desenzano del Garda. It's believed to have been owned by Flavius Magnus Decentius, a wealthy politician and brother of the 4th-century AD Roman Emperor Magnentius. During the excavations that led to its discovery, workers discovered many intriguing artefacts, including polychrome mosaics depicting hunting scenes, wild animals, and running chariots. It's now the Giovanni Rambotti Archaeological Civic Museum.
Cruising around Lake Garda on a ferry boat is one of the most enjoyable and picturesque things to do in Desenzano del Garda. The trip will take you past gorgeous lakefront towns, road tunnels carved out of the mountains, pebbly beaches, and centuries-old citrus gardens. The best thing about this lakeside activity is that it can be done at your own pace and schedule. Choose from a range of cruises, including a short one-hour trip to Sirmione or a full day around the lake.
Sirmione
Sirmione is one of the most popular towns on Lake Garda. It's a beautiful town on the end of a peninsula with a dramatic castle and historic city center. It can get extremely busy during peak season, especially in the summer months. You can avoid the crowds by visiting during the winter or early fall.
The best way to enjoy Sirmione is to stroll through the tiny streets and soak up the beautiful views. You can also visit the medieval churches that are scattered around the town. The most notable church is San Pietro in Mavino, which is located on the top of the hill.
Another popular thing to do in Sirmione is to take a boat tour of the lake. You can see the lakeside villas and the beautiful beaches from the water. You can also try some of the local food, including the famous grilled chicken at La Casa dei Pescatori. For dessert, you should try a slice of the classic Cassata Gardesana, which is made with layers of sponge cake, sweet ricotta cheese, candied fruit, and liqueur.
If you're planning to visit Sirmione during the summer, be sure to arrive early in the morning or late in the afternoon. The town is extremely crowded during the day, and it's difficult to navigate through the narrow streets. If you're traveling by car, park a few kilometers away from the village center and walk from there.