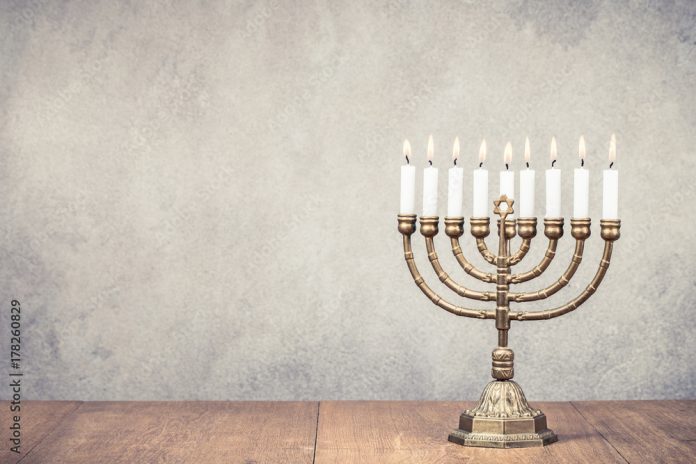 During Hanukkah, we light the menorah to remember a miracle that took place in ancient times. It was a time when Judaism was outlawed and the Temple was desecrated by a conquering empire. Yet a small group of rebels managed to defeat the enemy and restore the sacred vessels in their holy place. Among those vessels was the seven-branched candelabrum that we know as the menorah. Today, the seven-branched menorah is one of the most enduring symbols of Jewish heritage and identity.
There are many different types of menorahs, ranging from traditional Biblical menorahs that are largely unchanged from the lamps used in the Tabernacle to contemporary handmade modular designs made of brass, silver, and even Jerusalem stone. There are also modern designs crafted from ceramics and other fire-safe materials. No matter what style you choose, a menorah is a wonderful way to celebrate the Festival of Hanukkah and to add beauty and meaning to your home.
A beautiful silver menorah will bring a warm holiday feeling to any home. Whether you are looking for an elegant sterling silver menorah or an ornate brass and silver one, ICOJ has something for every budget. Our handcrafted menorahs are beautifully designed and made by artisans in our workshop in Jerusalem. They are sure to brighten your Hanukkah celebrations and will be cherished for generations to come.
This magnificent late 19th-century silver menorah is on display at The Met. It is one of the two that will be lit by the President during the evening Hanukkah receptions on December 16 and 16.
When this remarkable menorah was first purchased, it was thought to be a replica of the one that was found in the Temple after the destruction of Jerusalem at the hands of the Romans in 70 CE. The original was later carried to Rome along with other treasures, and depicted in the Arch of Titus.
Today, it is a beloved family heirloom and a reminder of the inexplicable power of the human spirit to overcome evil. Each year, Mary Beth Leidman and David Golub of Silver Spring, Maryland and Indiana, Pennsylvania, retell its story to their children, Matty and Lauren. They will carry on the legacy of this powerful menorah and its message of courage and hope.
This Art Deco-style sterling silver menorah was crafted in the 1920s by a pioneer designer who incorporated European, Jewish, and Palestinian Arab design elements to create a distinctive new aesthetic for the emerging Jewish art of what would become the State of Israel. This menorah, which is part of the collection at the North Carolina Museum of Art's Judaic Art Gallery, illustrates the enduring ties between American Jews and their Israeli counterparts.