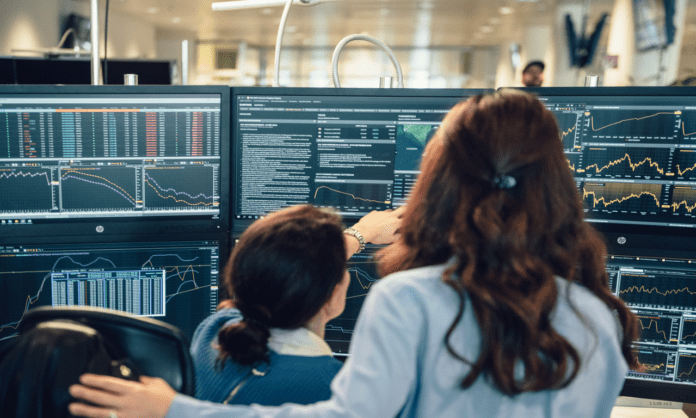 The liberalization of energy markets, as well as the growth of industrial raw material supply and the convergence of gas and electricity markets in Italy and abroad, have led to a fundamental change in the strategic choices of the industry operators that provide energy and related services at competitive prices even if monopolies remain in place.
Even so, the development of competition in electricity and gas markets means that operative complexity has increased for operators. The profitability of an open market Utility derives increasingly from source/use portfolio management Energy Trading Risk Management where profit is maximized in the short and long term while the risk is minimized.
In those countries that have introduced competition in the energy sector earlier, the energy industry operators will have to adapt processes, information systems, and operating models that will allow them to take advantage of the new competitive environment.
ETRM Software: Why Do You Need It?
A lot of commodity traders, suppliers, distributors, and wholesalers still rely on outdated legacy systems and manual processes to manage their commodity/oil trading businesses. These outdated processes can be automated with Energy Trading and Risk Management software. As a result of streamlining trading, hedging, credit, cash flow, operations, and inventory, money can be saved, and operations made more efficient.
A software package for Energy Trading and Risk Management (ETRM) aids in managing risk and operating integrated supply chains for crude products, distillates, petrochemicals, and bunkers. In addition to its ability to manage complex interfaces, it effortlessly handles front-and middle-and back-office needs for oil trading companies, which makes it a cost-effective solution.
What Are the Benefits of Implementing ETRM Software?
Using ETRM Software, Businesses Can:
Improve the management of market, counterparty, and operational risks.
Reduce operational complexity and affect profitability directly.
Get a consolidated view of the business. Decision-making becomes easier.
Maximize profitability by using trade economics, accurate pricing formulas, and MTM.
Streamlining operations will drive greater efficiencies throughout your business workflow so you can focus on your business.
You can reconcile transactions in real-time.
Use a solution to deal with everything from trading to invoicing.
Eliminate errors caused by manual entry or double entry through automation.
ETRM software can be delivered on-premises or in the cloud. It is most cost-effective to use cloud-based ETRM software. A subscription-based approach is used with these types of products. Cloud purchases, therefore, avoid internal capital expenditure negotiations, often saving time during the approval process or in securing funding for a project.ETRM software for the cloud is also easily scalable, can be accessed from any internet-connected device, and is fast to implement as it always runs on the latest versions.
How Should You Choose ETRM Software?
The first thing you need to do is make sure the software you choose is appropriate for your business and your goals.Consider your chosen solution as an end-to-end system and ensure it includes functionality for all key aspects of your Energy, Trading, and Risk Management activities, including:
Trading and operations (covering everything from trading to contract management to delivery and credit control).
Hedge, monitor, forecast, and report (you want to be able to hedge, monitor, forecast, and report).
Managing and reconciling inventory across the entire supply chain (for a complete overview of your inventory).
Planning, control, compliance, and auditing (think planning, control, auditing, etc.).
Reporting (so you can see how you are doing as a business).
Applications integration (integrate with other third-party applications).
Think About the Following Aspects When Evaluating a Solution:
Are you looking for a comprehensive solution?
Does it offer risk management features?
Does it manage inventory easily?
Can it handle multiple modes of transportation?
What kind of reporting capabilities does it offer?
Is it easily integrated with other systems?
And how secure and intuitive is it?
How will the system grow as my business grows? Can it grow along with my business?
Is it customizable?