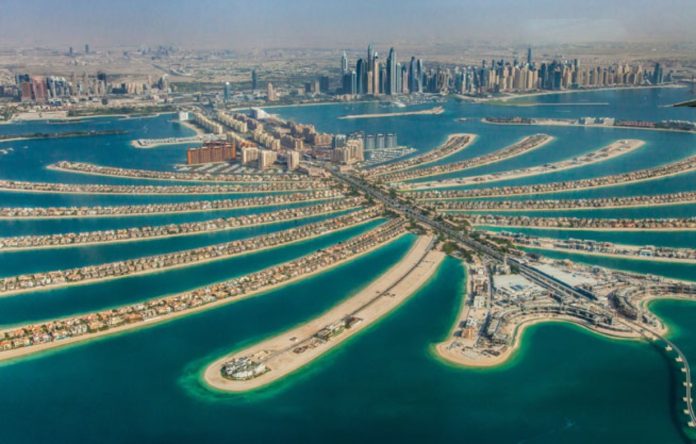 Reed Courses advertise a wide variety of CACHE courses from a range of learning providers. These can be taken entirely online and many come with tutor support.
Studying a CACHE level 3 course could lead to qualifications that can open doors in many different sectors. Here are just a few examples:
Childcare and Education
Whether you are looking to start your career in childcare or want to enhance your existing experience, our NCFE CACHE Level 3 Course is the perfect way to learn new skills and get started. Learners will study a range of essential subjects that relate to working with children, from understanding child development and how this impacts their learning, to ensuring they are kept safe at all times.
You will also study the role of the early years teacher, and how you can play a vital part in enabling children to reach their full potential. Throughout the course you will gain an insight into the different approaches that can be used to assist with the growth and development of children, such as encouraging positive behaviours, identifying children's needs and planning activities.
This course can be studied on a part time or full time basis, and you will receive all your course materials by post or online. Tutor support is available via email, so help is always on hand. This course can help you to secure a job as an Early Years Teacher or Educator, and this qualification will earn you UCAS points based on the grade you achieve.
You must be aged 16 years or over to enrol on this course. You must have a GCSE Grade C or higher in Maths and English and have a placement in an early year setting on mainland England with support from a workplace mentor.
Health and Social Care
Taking just one year to complete, the Ofqual-regulated NCFE CACHE Level 3 Award in Health and Social Care can help you pave the way for a career working within residential care homes, nursing homes, day centres, children's centres, or healthcare settings. The course is intricately designed to tutor you on the importance of safeguarding and how equality, diversity and inclusion plays a role within the industry; as well as exploring human growth and development. You'll then go on to study how communication channels are managed in line with legislation, policies and procedures; and understanding the lines of reporting and responsibility in relation to safeguarding, protection and welfare of individuals.
You'll also be able to study the course at home, making it ideal for those who are already working in the field of healthcare or for those looking to start work in this highly rewarding sector. Successful completion will result in a fully accredited qualification, and can be used to fulfil entry requirements for Higher Education.
Plus, if you complete the course with us, you'll also have the chance to join our CACHE Alumni network, which gives support to practitioners, learners and educators throughout their learning journey. It includes access to the latest articles across the healthcare sector for two years, as well as valuable webinars and podcasts.
Counselling Skills and Theory
If you're interested in helping people through difficult times, a course in counselling skills and theory could be for you. This NCFE CACHE level 3 qualification will give you an in-depth understanding of different approaches to using these vital skills, enabling you to help others with the issues they're facing.
You'll also learn how to develop your own approach to counselling, while appreciating the importance of maintaining a professional attitude and working within ethical standards. You'll be able to complete this course in your own time, and you can start studying immediately after you enroll. You'll have access to your course content online and your personal tutor will be on hand to guide you through the lessons and help with any questions you might have.
Upon successful completion of this NCFE CACHE level 3 qualification, you'll receive an Ofqual certificate that's valid for life. You can use it to progress in a number of careers, including human resources, nursing & healthcare, and teaching. You can even apply it to courses that will prepare you for further training in the field of counselling.
Whether you choose to study an online CACHE course or attend one in person, you'll be sure to gain valuable knowledge and experience to help you achieve your career goals. Find a course from one of the trusted providers on Reed Courses today.
Teaching Assistant
If you want to start working in a school or childcare environment, this is the course for you. It is designed to teach you about child development, including patterns of behaviour and methods of teaching children to develop self-esteem and independence. It also covers topics like safeguarding and how to help a teacher deliver the curriculum.
The course is fully endorsed by NCFE CACHE and is on the Regulated Qualifications Framework (RQF) previously known as NVQ. It includes all certification fees and is ideal for anyone who is looking to work or volunteer as a teaching assistant in a school. You will also be able to access your studies online as soon as you enrol and have access to an expert tutor who will support you throughout the course.
Teaching assistants play a vital role in the education of students. They help with classroom activities and can even lead small group lessons or provide one-on-one instruction to children. Because of this, it is important that they understand the policies and procedures that govern their workplace. By taking courses that cover these subjects, teaching assistants can be better prepared to follow the rules and uphold a positive learning environment. Moreover, they can become more effective in their work by learning to be more creative when facilitating student-centered learning activities.Cache level 3 courses