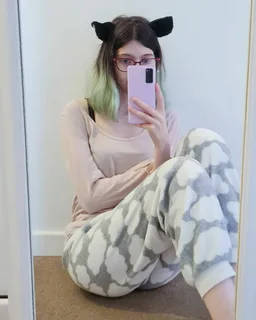 You don't have to be a fitness enthusiast to appreciate comfy AF. It's something about being able to snuggle down on the couch with a mug of hot chocolate and some Netflix that makes life feel so much better.
The Comfy blanket sweatshirt is a cozy outfit staple that will make your days at home chill AF. This wearable blanket is fitted with a hood that keeps your head warm and even has a pouch for all your snacks. It's no wonder TikTokers are channeling this comfy blanket hoodie TikTok in their videos.
On their website, the co-founders of the Comfy describe how the idea was born. They explain that one of them saw his nephew wearing a blanket and a sweatshirt at the same time, and that was when they knew they had to come up with their own version. It took them a few years to perfect their design, but in 2017 they were ready to launch their product. After participating in an open call audition for Shark Tank, they were able to secure funding and bring their product to market.
The hoodie is made of a soft sponge fleece that is designed for warmth and breathability. It has a relaxed fit and is printed with "Comfy AF" in black. The cuffs and waistband are ribbed to add to the comfort. It's available in a variety of colors, so you can find the perfect match for your style.