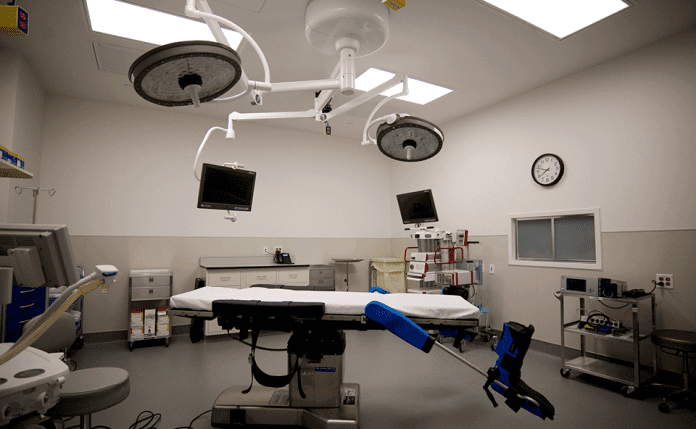 Fertility is a difficult journey, and a good IVF clinic Sharjah can provide the care and support that patients need. These facilities offer a wide range of treatments and advanced technologies, and are staffed by experts in fertility.
The New IVF Law allows individuals to freeze extra embryos for up to 5 years (extendable upon request). This is a major step forward for medically assisted reproduction in the UAE.
Conceive Gynaecology & Fertility Hospital
Conceive Gynaecology & Fertility Hospital is an internationally renowned fertility center with a team of highly skilled specialists. They offer a range of advanced IVF treatments and egg donation options, and provide compassionate care for every patient's journey. They also offer a full array of gynecological services, including ultrasound scans and cyst aspiration.
The clinic's staff is multilingual, mirroring the diversity of the United Arab Emirates. They also understand that the fertility journey can be emotionally and physically demanding, so they strive to provide compassionate care and a listening ear.
The Conceive team, headed by Dr. Pankaj Shrivastav, strives to provide infertile couples with a comprehensive range of state-of-the-art reproductive treatments and technologies. These include ovulation induction, IUI, PESA, TeSA, IVF, ICSI, Blastocyst culture and transfer, egg and sperm freezing, Time Laspe studies of Embryos, Pre Implantation Genetic Screening of Embryos and Laparascoy, Colposcopy, and Hysteroscopy. Moreover, the team has access to two fully-equipped operating theatres for egg or oocyte retrievals.
Al Zahra Hospital
This hospital is one of the largest private general hospitals in the UAE and offers high-quality medical care. Its services are complemented by the best medical equipment and technology available worldwide. In addition, the hospital provides great healthcare packages for internationally travelling patients.
Al Zahra Hospital is renowned for its fetal medicine department, which specializes in the screening and diagnosis of congenital disorders and defects in fetuses. It also helps in preventing complications like preeclampsia and gestational diabetes, as well as detecting the possibility of multiple pregnancies.
Located on Sheikh Zayed Road in Al Barsha, the hospital is commissioned to operate in compliance with strict Global Accreditation and International Standards. It features 187 beds with state-of-the-art facilities and a team of professional doctors. They are dedicated to not only providing quality health services but also focusing on patient outcomes through evidence-based medicine. This is their philosophy, which sets them apart from other hospitals. This includes a comprehensive range of health care schemes ranging from maternity to comprehensive medical check-ups.
Fakih IVF Fertility Center
Fakih IVF Fertility Center is a leading infertility, gynecology, obstetrics, and genetics center in the UAE. The clinic specializes in in vitro fertilization, ovarian cysts and polyps removal, and other fertility treatments. It also offers sperm banking and egg freezing, as well as intrauterine insemination and Intracytoplasmic Sperm Injection (ICSI).
The clinic's expert team is dedicated to providing personalized care for men and women seeking fertility treatment. They offer a range of services, including ovulation stimulation, egg retrieval, and implantation. They are also experienced in delivering frozen embryos and performing hysteroscopies.
After egg collection, the embryos are fertilized for three to five days in a special culture medium. Embryos that are strong and healthy will continue to grow into blastocysts, which are ready for transfer. This process can be accelerated by using an assisted hatching method, which is a technique that uses lasers to help embryos shed their outer shell. Fakih IVF's Embryology lab is equipped with MIRI multiroom incubators from Esco Medical.
Sharjah Fertility Center
Sharjah Fertility Center offers a variety of IVF treatment options to help couples conceive. The team of experienced fertility specialists understands the emotional and physical challenges associated with infertility. They offer compassionate care and a listening ear throughout the journey. Their team uses advanced techniques and technology to improve the chances of success.
The clinic also offers a variety of other assisted reproductive technologies, including intracytoplasmic sperm injection (ICSI) and egg freezing. Their advanced facilities and laboratories adhere to strict international standards. The clinic has a dedicated genetics laboratory in-house.
Conceive Gynaecology & Fertility Hospital is a top IVF Clinic in UAE that is known for its high success rates. The facility is located near the Dubai-Sharjah road on Al Mamzar sea-shore and behind Sharjah Expo center. The facility is easily accessible from all regions of the UAE. Its team of highly specialized fertility specialists has helped many patients fulfill their dreams of starting a family.